Other than the review that I posted a few days ago, I've practically been on a hiatus for over two weeks because of *ahem* work *coughs under breath* more like procrastination.
Also, I've had so many bowls of strawberry ice cream that I think my skin is turning pink- or maybe it's a sunburn. But don't worry, I'm positive it'll turn into a tan. 🙂
Anyways, I'm finally back with another #TBT post! Here's the first one in case you're curious, which you're probably not.
These books were my childhood, and I honestly couldn't thank the authors enough for bringing their magic into our world. ❤
---
1. Ella Enchanted by Gail Carson Levine
At birth, Ella is inadvertently cursed by an imprudent young fairy named Lucinda, who bestows on her the "gift" of obedience. Anything anyone tells her to do, Ella must obey. Another girl might have been cowed by this affliction, but not feisty Ella: "Instead of making me docile, Lucinda's curse made a rebel of me. Or perhaps I was that way naturally." When her beloved mother dies, leaving her in the care of a mostly absent and avaricious father, and later, a loathsome stepmother and two treacherous stepsisters, Ella's life and well-being seem to be in grave peril. But her intelligence and saucy nature keep her in good stead as she sets out on a quest for freedom and self-discovery as she tries to track down Lucinda to undo the curse, fending off ogres, befriending elves, and falling in love with a prince along the way. Yes, there is a pumpkin coach, a glass slipper, and a happily ever after, but this is the most remarkable, delightful, and profound version of Cinderella you'll ever read.
I think this was one of the first fairy tale retellings I ever picked up. I was just a little kid (admittedly, I'm still pretty little- curse my height!), and I fell in love with Levine's unique twist on Cinderella.
All of Levine's other books are also just wonderful, or at least they were to my little mind. I'm sure I'd still enjoy this book just as much if I ever decided to reread it. Which I will probably do. Very soon. *glances quickly at ever-increasing TBR list, which is looming down at me very ominously* Or… maybe not.
I guess you could say I was hELLA ENCHANTED by this book! Get it?! Ha.. haha… ha… ha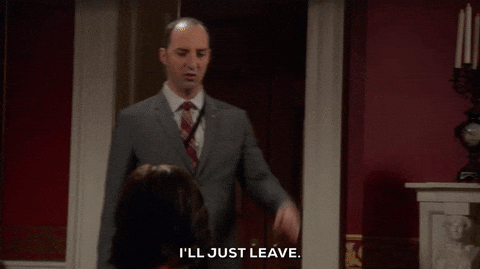 2. Princess Academy by Shannon Hale
As a wee child, I was obsessed with princesses of all types- Disney princesses, Princess Diary princesses, real princesses, you name it- but my favorites were the ones that came to life within the pages of a novel.
Unsurprisingly, Shannon Hale soon became one of my most-adored authors, and Princess Academy became one of my most-adored books. And by most-adored, I mean that I read this book so many times that my copy is now a) raggedy b) sporting five different stains from three different foods, one of them most definitely being peanut butter and c) practically falling apart at the spine. (Present Me is currently screaming in horror at the awful way I treated my books.)
Sometimes I hold the book up and smell it because I take a perverse enjoyment in the smell of old books. It's all very comforting. Moving on!
3. The Sisters Grimm by Michael Buckley
For Sabrina and Daphne Grimm, life has not been a fairy tale. After the mysterious disappearance of their parents, the sisters are sent to live with their grandmother–a woman they believed was dead! Granny Relda reveals that the girls have two famous ancestors, the Brothers Grimm, whose classic book of fairy tales is actually a collection of case files of magical mischief. Now the girls must take on the family responsibility of being fairy tale detectives.
I've read so many fantasy books, but this was my ABSOLUTE FAVORITE back then. Or maybe it's just my nostalgia speaking? No, I refuse to believe that.
The Sisters Grimm is basically fairy tales with a twist. In some hidden pocket of the universe lies an entire town in which all the storybook characters reside, from Jack the Giant Killer to Prince Charming (now Mayor Charming, as he just loves to point out. Seriously, this guy is just as bad as Perfect Prefect Percy from Harry Potter).
Sabrina Grimm, a bad-tempered, foul-mouthed blonde, and her younger sister, Daphne, are quickly thrown into this mysterious world after being bounced about in numerous unsavory foster homes. Little do they know their normal lives are about to end… for good. Under the tutelage of their kickass grandmother, they take up the mantle of Fairy Tale Detectives and proceed to save the town, one adventure at a time. COOL, RIGHT? Yes, it is incredibly cool. And funny. And charming.
However, I can't just extol praise for The Sisters Grimm without mentioning the most adorable couple ever, Puckabrina. If you somehow don't ship them, I will come at you armed with the entire hardcover collection of this series and lovingly BONK YOU ON THE HEAD REPEATEDLY as a gentle reminder that it's not possible to not ship them.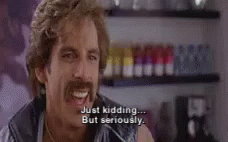 PS: Check out the full review of this on Goodreads!
4. The Giver by Lois Lowry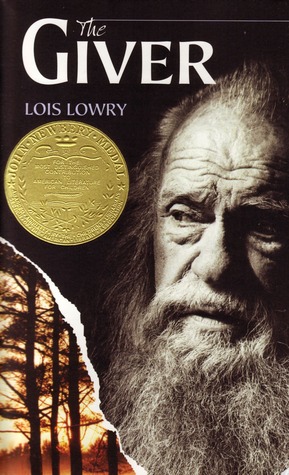 This haunting story centers on Jonas, who lives in a seemingly ideal, if colorless, world of conformity and contentment. Not until he's given his life assignment as the Receiver of Memory does he begin to understand the dark, complex secrets behind his fragile community.
Finally something that isn't about fairy tales or princesses!
The Giver is a very popular book in elementary schools, so I'm sure that many have already heard about it, or maybe even watched the movie (which is absolutely horrendous. DON'T WASTE YOUR TIME ON IT). Definitely a must-read, right up there with S.E. Hinton's The Outsiders.
5. Anne of Green Gables by L. M. Montgomery
Yes, I read the entire series. Yes, Gilbert Blythe and Anne are my freaking OTP. Yes, the new Netflix series is incredible. (And yes, you should read it. And watch it.)
I will love this series until my dying breath, and if you somehow have never heard of it, pick up a copy as fast as you can and let Anne bless your life. :')