An accurate portrayal of what went through my head as I attempted to review this book
Me: I love the writing and I love storms omg can I be a storm??
Also me: but… the romance
Me, trying be positive: NOVA IS THE BEST
Me, failing at positivity: Locke can go hop into a storm and never come back
NOTE: For some reason, my original review of this has somehow gotten deleted, so I'm uploading it again! I wrote it quite a while ago, so I APOLOGIZE IN ADVANCE IF IT DOES NOT MAKE SENSE.
(Never trust anything written by fetus me. Even if fetus me is just me from a couple of months ago.)

Synopsis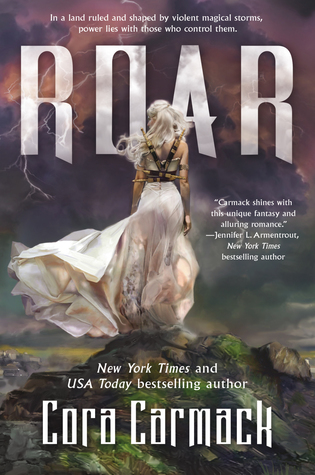 In a land ruled and shaped by violent magical storms, power lies with those who control them.

Aurora Pavan comes from one of the oldest Stormling families in existence. Long ago, the ungifted pledged fealty and service to her family in exchange for safe haven, and a kingdom was carved out from the wildlands and sustained by magic capable of repelling the world's deadliest foes. As the sole heir of Pavan, Aurora's been groomed to be the perfect queen. She's intelligent and brave and honorable. But she's yet to show any trace of the magic she'll need to protect her people.

To keep her secret and save her crown, Aurora's mother arranges for her to marry a dark and brooding Stormling prince from another kingdom. At first, the prince seems like the perfect solution to all her problems. He'll guarantee her spot as the next queen and be the champion her people need to remain safe. But the more secrets Aurora uncovers about him, the more a future with him frightens her. When she dons a disguise and sneaks out of the palace one night to spy on him, she stumbles upon a black market dealing in the very thing she lacks—storm magic. And the people selling it? They're not Stormlings. They're storm hunters.

Legend says that her ancestors first gained their magic by facing a storm and stealing part of its essence. And when a handsome young storm hunter reveals he was born without magic, but possesses it now, Aurora realizes there's a third option for her future besides ruin or marriage.

She might not have magic now, but she can steal it if she's brave enough.

Challenge a tempest. Survive it. And you become its master.

Rating: 3.5 stormy stars.
"You are lightning made flesh. Colder than falling snow. Unstoppable as the desert sands riding the wind. You are Stormling, Aurora Pavan. Believe it."
Roar follows the adventures of a young Stormling princess born without any magic, who falls prey to a charismatic man's deceitful charms and then proceeds to run off into the wild (both figuratively and literally) with a troupe of friends.
I have to admit, it was the description that really intrigued me, not to mention that gorgeous cover art (it resembled a certain dragon princess on Game of Thrones…WINK WINK WINK).
At first glance, this seemed like just another one of those typical, "vulnerable princess discovers she's a special snowflake" fantasy novels. It sort of, kind of is, I guess? However, I was also pleasantly surprised by the heroine's stubborn refusal to stay caged.
Carmack repeatedly emphasizes that the protagonist, Aurora– sorry, Roar—  is bold and powerful and fierce, just like her namesake. But in some ways, she still resembles a fragile little girl in need of protecting. Which makes complete sense— after all, she lives her entire childhood sheltered under her proud, stern, yet loving mother, isolated from the world and from friendship.
I felt truly immersed in the Stormling world– the sharp divide between the sheltered castle environment and the commotion of the black market was especially well done. Mrs. Carmack did a wonderful job weaving together descriptions and anecdotes to create a fascinating kingdom filled with mystery and magic, storms and illusion. The writing is truly beautiful. I'm SERIOUS; it really, really is.
I especially adored Nova's character— she is such a fantastic friend to Aurora, even after being ignored by her for practically her entire childhood. Plus her name is a super fun play on the word, "supernova"! Basically, SHE IS SUCH A PURE SOUL AND WE MUST ALL PROTECT HER.
Buuuut, in comparison to her world-building, I would say that this story was a little lacking in the romance department. Actually, a better way to say it would be… a little bit too excessive. To put it bluntly, I personally didn't care for the romance. At all.
"I'm the first to touch this mouth? To taste it?" Her nails dug into his shoulders, and her blue eyes flashed with heat. She nodded, her tongue darting out to soothe the skin he had tugged between his teeth. "That means it's mine. My territory. And I'm prepared to protect it, every hour of the day if I must."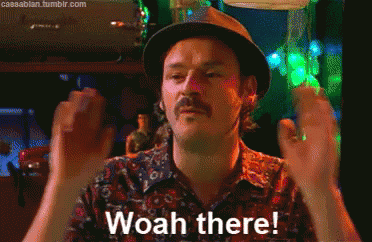 This is a perfect example of a it's not you, it's me moment– my burning hatred dislike is simply a matter of personal taste. Roar's amorous relationships give off the whole "brooding-dark-cave-man-woos-delicate-princess" vibe. I could practically taste the manliness oozing off of Cassius and Locke. Fear not, it is not a love triangle in the least, although I harbor a dark suspicion that one is currently brewing.
I have to admit, it's quite unrealistic (and very disturbing) to see some of the characters lusting (*cough* you know who I'm talking about)- yes, lusting– after Aurora. Why do certain people keep trying to "claim" her like she's some sort of possession? Obviously Roar doesn't stand for it, which I appreciated, but… Please take it down a notch, thanks.
Cassius's annoyingly aggressive attitude TRULY rubbed me the wrong way, though I admit that I was oddly fascinated by his character. He suffers from an enormous bout of TS– short for Testosterone Syndrome, an unfortunate disease that plagues many an alpha male love interest!!** 
**Symptoms include: excessive broodiness, inflated ego, weirdly territorial actions, and of course, unnecessary acts of aggression. (Like… yes, we get it, Cassius, you're very strong and manly and have many many Stormhearts.)
HOWEVER, I would like to once more emphasize that Aurora does grow significantly as a character, and I do want to see where she'll end up going next. As naive as Aurora initially is, she stands up for her beliefs. She starts out shaky, vulnerable, and unsure, and that's perfectly fine. Everyone has their insecurities; you'd have to be practically inhuman not to. Most importantly, though, Roar plants her feet on the ground and gains her confidence.
Sometimes she was Aurora. Confident. Clever. Cultured. 

Sometimes she was Rora. Afraid. Alone. Ashamed.

And more and more, she was Roar-bold, brash, and increasingly baffled by the situation in which she found herself. And sometimes she was none of them, lost and adrift somewhere in between, like the wildlands between Stormling cities.
Basically: The character development is definitely there, but I just couldn't connect to her.
Moving on, the plot dragged at a couple of points, particularly when Aurora was off– ahem– dilly-dallying with a certain love interest, but I did get highly invested in the story later on. That ending! That cliffhanger! *shivers in anticipation*
Overall: Undoubtedly a light, fun read that I would recommend to fans of YA fantasy, though the romance definitely wasn't for me. Considering that this is only the first book in a series, I know that we readers are in for a long, steamy, and storm-filled ride.
Many thanks to the publisher, who kindly provided me with an ARC kindly via Netgalley. 

with luhhhvvv,