You might be asking yourself, why is there a picture of pineapples on the featured image?? What does this award even have to do with pineapples?
WELL, a) this photo was aesthetic and b) more importantly, it was FREE. Those are the two things I look for in life: aesthetic and free.
Also, I really like pineapples, just not on my pizza because that is just UNNATURAL end of the story. (Join me in my quest to cleanse the pineapple-on-pizza plague from existence, one scathing remark at a time!)*
MOVING ON, I can't believe I've been nominated for ANOTHER award! *squeals* Sending all the love to the bibliophile Ash @ Ash the Bookworm for generously nominating me! You can also send all the love, too, by checking out her amazin' blog because she deserves so many more followers. THANK YOU FOR MAKING ME FEEL VALIDATED. LOVE YOU. ❤
*I may have just offended the entire pineapple-lover population 
Rules
1. Link to the blogger(s) who nominated you
2. Answer their questions
3. Nominate 8-13 people
4. Ask them 3 questions

My Questions
1. Would you rather only be able to read 3 books, or only be able to read books backwards (ending to beginning)?
OH MY GOODNESS. Why would you do this to me. This question is putting me into a mini existential crisis.
I'd have to say the second option, because only reading three books over and over and OVER again would cause my soul to shrivel up and die from Book Withdrawal.* On second thought, it would actually be sort of COOL to read books backwards?? Like, why not??
(BECAUSE IT WILL SPOIL THE ENTIRE BOOK FOR YOU, YOU IDIOT. *mentally slaps self*)
*yes, it's an actual and terrible thing, as real as Reading Slumps, and we all know how tragic those are, so don't question me on this
2. If you could remove any book from your memory which would it be?
Definitely Maggie Stiefvater's The Raven Boys… so that I could read it all over again!
Re-reading is just not the same as that initial experience of falling in love with Blue and Gansey and my adorable lil puppybean Noah* and PYNCH. (Yes, I capitalized and bolded PYNCH because they're that precious.)
*what is a puppybean? I don't know either, but it sounds cool, soooo officially adding this term to the Hannah™ Dictionary. pls, #no judgement 
Because this answer isn't long enough already, I'd also have to say Allegiant by Veronica Roth– but for COMPLETELY DIFFERENT reasons. I'd like to wipe that book completely from my consciousness and never ever look at it or touch it or even SMELL it again.
(And OH MY GOD, I didn't even realize there had been a cover change? Can we all just mutually agree to abolish all ugly cover changes from existence?)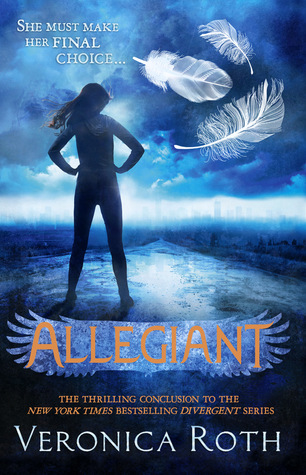 Half the time, I wanted to slap Tobias, the other half, I was falling asleep because I did not give a flying poop about the plot. And honestly? When THAT happened at the end, I didn't even blink. Or care. I mean, obviously I care enough to go on an entire rant about it, but that's just because I'm a naturally bitter person.
#salty for life #thats me
3.  If all of your books got stolen on a cargo ship in the middle of the ocean and the thief said "You have to jump overboard in order to get them back" would you do it?
Duh?? Who wouldn't?? I mean, it's just hypothermia. And drowning. And possibly death. No biggie, really.

As for tagging, I feel like practically everyone has done this award already? But if you haven't…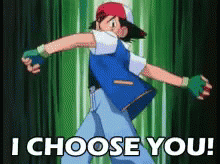 cheers,