What exactly is a reading slump, you ask? Allow me to enlighten you.
reading slump (n)
the devil incarnate.
a specter that haunts a reader's worst nightmares.
not being able to read a book because you can't. you just CAN'T.
To give you a better picture of the monstrosity that is a READING SLUMP, allow me to present an actual, real-life scenario, starring yours truly and inspired by Urban Dictionary. Because obviously we all know that Urban Dictionary is such a trusted and legitimate source of factual information.
me: *enters room dramatically*

me: *breathing heavily*

innocent sibling: "what's wrong?"

me: "I CAN'T READ, NO BOOK IS GOOD ENOUGH, LEAVE ME ALONE"

innocent sibling: *slowly backs away*
Anyhow,
I also like to think of reading slumps as dark, forbidding shadow demons that creep out every time you so much as put down a book for more than an hour. Or maybe dragons that you have to slay every once in a while. But not the cute little dragons, the terrifying ones that eat human body parts for breakfast.
Regardless of what your Reading Slump Demon looks like, planning what to do in case of an attack is a must. Because it's going to happen, guys. You might be just minding your own business, la-di-da-di-doo, and you decide to go on a walk, then come back home and pick up your book, only to find: BOOM reading slump.
Walk to the fridge to get a snack? BOOM reading slump.
Bookmark falls out and you're too lazy to find the page number again? BOOM BOOM reading slump.
Lucky for you, I have some sage words of advice that will most definitely help you! Pinkie promise.
---
Strategy #1: Devote some time to self-care.
Cry. Nap. Drink boba. Take a shower. Whatever.
Maybe you're too strung-out; maybe you're sleep-deprived; maybe you need another dose (or three) of caffeine. Bottom line is, don't pressure yourself– you might not particularly feel like reading at the moment, and that's perfectly fine!
Regardless of how much you love books, not EVERYONE can read 24/7. We're not all book-reading robots. *glances at people who've completed their 3520340-book challenge on Goodreads 5 months in advance* Most of us, anyways.
---
Strategy #2: Read what you actually want to read!
This seems obvious, but it's actually so easy to forget, especially to those of us who have a very intimidating stack of ARCs looming down at us. (My Netgalley account is currently burning a hole into my laptop. I CAN FEEL THE ARCS GLARING AT ME.)
Basically: Though it's certainly important to get all your reviews in on time, there's no point trying to tackle new books until you actually feel like reading again. 
Sometimes, when I'm stuck in a particularly bad slump, I like to gaze at my bookshelf, just pondering my next meal, contemplating life, reflecting over my latest attempt to take over the world– you know, just normal, everyday things– and then I randomly take out whichever book I feel like reading at the moment.
Most often, it's a book that I've read before and enjoyed, such as Leigh Bardugo's Six of Crows– which I unashamedly admit I've probably reread gazillions of times by now. But, you know, no one's going to judge if you for some reason decide to blaze through the entire Geronimo Stilton series.
(I actually did that at one point last year. I know. It was a sad day. But hey, no judgement here, right? RIGHT??)
---
Strategy #3: Creep on the bookish side of the interwebs and get "inspired" aka cry over how pretty the bookstagrams look and how many books the Booktubers receive.
Scroll through Bookstagram! Watch your favorite Booktubers! Browse through Goodreads and stalk– I mean check out– the latest reviews! Let all those pretty books spark within you a sudden inexplicable desire to get out there and read until you keel over!!!
There's TONS of great content out there that'll really inspire you to get reading. I mean, when you watch/read about people gush on and on about books, you have a tendency to want to buy those books immediately. Which obviously isn't too easy on the wallet, but oh well, desperate times call for desperate measures.
To be real, though, I'm currently spending more time online writing about books, than actually reading books. Oh, the irony.
---
Strategy #4: Ask your friends to go yell at you.
Did I say yell? I meant "provide gentle yet firm encouragement". Because obviously that's what they're here for.
Certainly not for BRANDISHING V.E. SCHWAB'S BOOKS IN YOUR FACE AND FORCING YOU AT FORKPOINT TO READ THEM. *side eyes so-called friend*
I'm probably a terrible person for saying this, and I'm all for spreading positivity, but ranting can be cathartic. Chances are, your book buddies are tackling reading slumps too, so if you can't read, at least you can go happily wallow together in mutual salt. Or at least go bother them with your negative vibes.
Goodreads is perfect for this! A few of my IRL friends– GASP I HAVE ACTUAL FRIENDS I KNOW I SURPRISE EVEN MYSELF SOMETIMES– read, so I'm a very lucky little girl, but I know a bunch of people don't. So it's nice to have people to relate to!
---
Strategy #5: Weep in the corner of the room** until the reading slump slinks away in shame.
Crying always feels better. Trust me. Bonus points if you pound your fists on your chest and wail.
What does crying have to do with reading slumps? Oh, I don't know… EVERYTHING!!! Reading slumps make me want to cry.
**Or you can weep on your bed, Disney princess style! Weeping style is completely up to you
---
Strategy #6: Still stuck in that horrid reading slump? Burn all other distractions so that you have nothing to do left except for read.**
Before you all think I'm insane, let me clear something up.
Paper is extremely flammable, so you have to be careful. Make sure to lug all of your bookshelves to a safe, dry area. THEN you can light it all on fire.
This strategy ALWAYS works. I've done it several times before. When your house is crumbling to ashes, and the sirens are blaring, and you're getting charged with arson, you always somehow end up with your nose in a book.
I KNOW, right? I'm telling you, it's magic.
**Just kidding. Please don't. Please.
---
Strategy #7: Blog about reading slumps in an attempt to get out of a reading slump.
And then proceed to ramble on about things completely unrelated to reading slumps while simultaneously encouraging arson and possibly landing yourself in jail.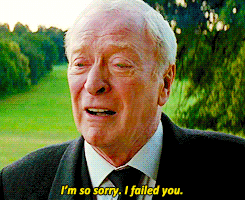 I hope you found this post very informational and very, very helpful. I know I certainly did. Not. 🙂
Please don't burn anything. Also please don't hold me accountable for any last-minute posts that I type up at 2 in the morning. Which is TOTALLY not this post.
Who?? What, me?? Procrastinating? Never….
good luck,