I love classifying readers according to their ice cream preferences.* Deeply philosophical stuff, really. It tells you so much about them.*
HELP ME I HAVE NOTHING ELSE TO POST HELP I thought this was such an incredibly ingenious idea; it's not like this quiz hasn't done 1049290 times before. HELP ME I'M STUCK IN THE WORST BLOGGING SLUMP EVER I'm just blown away by my own creativity. HELPPP
Basically: Just click on each of the yummy ice cream pics to find out which YA book you match to!! Be sure to have a pint of Ben and Jerry's near you on standby, because this may or may not result in intense ice cream craving episodes.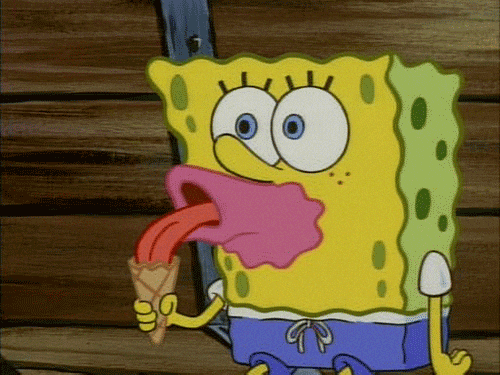 *Ice Cream Psychology 101. LET'S MAKE IT A THING.

1. Vanilla "Smol Bean"
for smol little marshmallows who like sweet wholesome friendships
---
2. "Minty Fresh" Chocolate Chip (not a toothpaste ad)
for people who want to stay fresh and speak out against ridiculous, overused tropes like slut shaming
---
3. Chocolate "Darker Than Your Soul"
for bookish masochists who crave emotional, gut-wrenching reads
---
4. "On the Grind" Coffee
for passionate advocates of education who like to ESPRESSO their opinion*
*ESPRESSO = EXPRESS?? get it?? GET IT?? HAHAHA…ha…hahaha…ha
---
5. "Secretly Evil" Strawberries and Cream
for seemingly adorable bunny rabbit people who are secretly planning world domination
---
6. "Deceptively Cutesy" Rainbow Sherbert
for readers who have been lied to by cute rainbow innocent covers
---
7. Matcha Green Tea
(aka The Best Ice Cream Ever but I'm clearly not biased)
for readers who aren't afraid to get down to the nitty-gritty*
*I have no idea I just wrote
---
8. Um, none of the above because obviously BOBA is better than ice cream
for super edgy readers who like constantly getting judged for their life choices
 
so, what's your favorite ice cream flavor?? Do you spell it flavor or flavour??  Did you read the book you got matched with? MOST IMPORTANTLY: Have you ever tried boba before, BECAUSE YOU SHOULD??
love,