Oh my goodness, I'm so bad at this award thing. I was nominated for it practically EONS ago, but…. *hides*
(you think I'm kidding, but I was literally nominated SIX MONTHS AGO, why am I like this :'))
Anyways, sending all the virtual hugs and kisses to Steph @ Lost: Purple Quill and Maram @ She Reads Past Midnight for their lovely nominations. You MUST immediately hop on over to their blogs and immerse yourself in their fabulousness! Seriously, I demand it.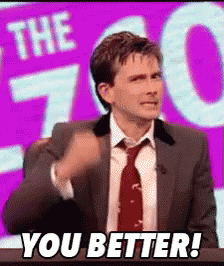 **SIDE NOTE: Reading over this, I feel like I was in a very cynical mood when I wrote it at the beginning of September. XD
---
The Rules
Thank the person who nominated you and link back to their blog.
Answer the 11 questions your nominator has given you.
Nominate 11 other people and give them 11 new questions to answer.
List the rules and display the award.
---
What would you do if you were invisible for a day?
I would probably spend the entire day scaring people? I know, I know, I have all the mental maturity of a five-year-old XD
(IT WOULD BE SO FUNNY THOUGH DON'T EVEN LIE)
---
What was your favorite movie as a child?
Sleeping Beauty. I can still relate to her. The sleeping part, I mean, not the beauty part.
(Also, in case you haven't noticed, my FAVORITE COLOR OF ALL TIME is pink, and her dress was pink, so in my little child brain, pink = Sleeping Beauty = best princess everrrr.)
Also also, just a quick but extremely valuable tidbit of advice: if you are an innocent little human like me, STAY AS FAR AWAY FROM THE ANNE RICE BOOKS AS POSSIBLE. If you don't want to become forever traumatized and have your sprinkles-and-sunshine childhood princess dreams torn into miserable little shreds, JUST DON'T EVER LOOK AT THOSE BOOKS, DON'T TOUCH THOSE BOOKS, DON'T SMELL THOSE BOOKS. Just… don't. DON'T. DON'T.*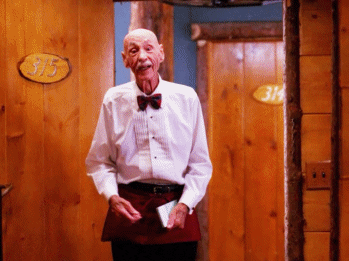 *DISCLAIMER: I don't mean to insult that genre, of course—to each their own—but I cannot emphasize how much those first few pages scarred me. I don't even know how I got it in the first place? I never did view Sleeping Beauty the same way again.
---
What is your favorite kind of blog post to write?
Hmmmm, probably the really random ones I write up in the wee hours of the morning. There's just something about extreme sleep deprivation that really taps into your creative side!
---
If you could commission any author to write a book for you, who would you choose?
Shakespeare!! I want my life story to be turned into an epic play. Admittedly, it would probably consist of me alternating between drinking massive amounts of boba and sobbing into my pillow. Not to mention he would probably have me murdered dramatically by the end of the first act?
Oh, mine poor and shriveled heart. I wanteth to readeth all the books, or else I wilt weep.
---
Is there a talent or skill you don't have, but which you did?
Life in general, to be honest. *cries*
---
What is your least favorite book?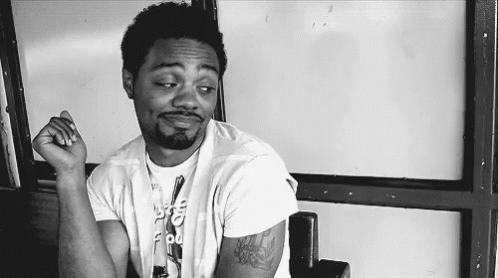 Ohhhhhh, do I got a rant. How am I going to choose?? There's literally so many.*
But I'll have to say The Kiss of Deception because personally, I found it about as appealing as black licorice slathered in cheese, dunked in mayonnaise. (Literally the three foods I hate most in the world.) Reader, if you enjoyed that book in the least, please just casually scroll over this answer!!
The protagonist, Lia, was unnecessarily whiny and spent more time moaning about not being kissed than worrying about her perilous situation. HELLO? An assassin is after you. You've SOMEHOW managed to run away from your kingdom, don't you have better things to think about? (I put "SOMEHOW" because THIS GIRL IS SO STUPID, I have idea how she managed to do it without getting caught.)
And don't get me started on the "love triangle". There's actually a moment in the story when the two "love interests" compete in a competition of manliness to indirectly vie for Lia's luuuuv. Why anyone would want Lia's love is beyond me, because she is just about one of the blandest characters I've ever read about.
*I know, my blog is such a place of mutual love and positivity
---
Any random subject/fact/phenomenon that fascinate you?
Haenyeo, the women of the sea. Such a fascinating culture!
---
What was your favorite birthday?
My favorite birthday? Hmm, I really can't say, because my birthdays usually consist of me hunching over a laptop, desperately trying to type up my paper on time because procrastination sucks, kids, and you should never do it!
---
What kind of music do you like to listen to?
I listen to all kinds! Let me tell you though, I am constantly judged for my music choices. (#ProudSwiftie) I will now admit WITHOUT SHAME that my latest playing-on-repeat-until-I-get-sick-and-tired-of-it obsessions are ALL of the songs from the newest Fall Out Boy album, which, by the way, is ICONIC.
---
What book have you ALWAYS meant to get to, but haven't yet?
SO MANY. My middle name is basically "I PROMISE I'LL READ THIS SOON AHA :-)". The ":-)" emoticon represents the fake reassuring smile I plaster onto my face when I say this.*
Buuuut the first thing that comes to mind is any of Victoria Schwab's books. I'm fashionably late to everything in life, including books, so I need to hop onto that Schwab train ASAP—her books make up 50% of my Goodreads feed at any given time in the day. Everyone I know is fawning over her, so needless to say, my expectations are sky-high.
*I never do end up reading it : )
---
If you could relive a day in your past, what would it be?
I WANT TO BE A FETUS AGAIN. As in, inside of my mom's stomach. I wonder how it was like? Peaceful, I bet.
My sunshiney nominees
Soooo these blogs are all rays of sunshine!! Check them ouuuttt!! ❤
the Queen of Aesthetics (and cats), Bridget @ Bridget and Books
the Ice Cream Goddess, Ilsa @ A Whisper of Ink
the MOST THOUGHTFUL REVIEWER ever seriously her reviews are amazing, Beth @ Reading Every Night
the sweetest human being on this planet, Emma @ Thoughts of a Brown-Eyed Girl
the pure and lovely Olivia @ Purely Olivia
the best writer of Turkish poetry (I KNOW IT'S SO COOL), Tova @ Petyr Baeish Books
the major bibliophile (and waffle-lover), Ioana @ Dragon Waffles
---
My questions
If you could commission any author to write a book for you, who would you choose?
What is your favorite kind of blog post to write?
When is your favorite time to write or read? 
What would you do if you were invisible for a day?
Have you ever read a book that traumatized you for life? If so, what was it about?
how do you sing your pet rock to sleep Are you a cat person or a dog person?
What's your favorite female friendship in YA?
What's your bookish pet peeve?
What's your favorite YA trope to read about?
What kind of music do you secretly love to listen to in your free time?
What was your favorite series as a child?
---

Anyways, HOW ABOUT YOU? What time do YOU sleep? (earlier than me, I bet.)  Who's YOUR fave Disney princess? Have you ever been scarred by a book?
laters,