Synopsis
For fans of Min Jin Lee's Pachinko and Lilac Girls, the heartbreaking history of Korea is brought to life in this deeply moving and redemptive debut that follows two sisters separated by World War II.

Korea, 1943. Hana has lived her entire life under Japanese occupation. As a haenyeo, a female diver of the sea, she enjoys an independence that few other Koreans can still claim. Until the day Hana saves her younger sister from a Japanese soldier and is herself captured and transported to Manchuria. There she is forced to become a "comfort woman" in a Japanese military brothel. But haenyeo are women of power and strength. She will find her way home.

South Korea, 2011. Emi has spent more than sixty years trying to forget the sacrifice her sister made, but she must confront the past to discover peace. Seeing the healing of her children and her country, can Emi move beyond the legacy of war to find forgiveness?

Suspenseful, hopeful, and ultimately redemptive, White Chrysanthemum tells a story of two sisters whose love for each other is strong enough to triumph over the grim evils of war.

Rating: 4.5 stars.

In Korea, the white chrysanthemum represents the flower of death, of mourning, of the grave. But in this book, the chrysanthemum represents the death of innocence: the brutal stripping away of one young girl's hopes and dreams.
On that happy note, I want to warn you: this book is not easy to read. 
White Chrysanthemum traces the stories of Hana and Emi, two Korean sisters raised as haenyeo on Jeju Island and torn apart by the Japanese during World War II. Bracht alternates between 1943 and the present—Emi, a now-elderly woman, struggles to reunite with her long-lost sister, while Hana, still a young girl in 1943, endures unspeakable tragedies as a comfort woman. As a Korean myself, these stories hit particularly close to home.
Comfort women are women forcibly taken from conquered regions—Korea, China, and so on—during World War II to sexually satisfy the needs of Japenese soldiers. (I know. ICK. Major trigger warnings.)
She reaches for her sister's small hand. Side by side they stand, listening to the waves tumbling onto the beach. The ocean is the only sound as the small group silently acknowledges her acceptance into their order. When the sun finally rises above the ocean waves, she will dive with the haenyeo in deeper waters and take her place among the women of the sea. 
The writing is beautiful, but in a raw, honest way that accentuates Hana's innocence and makes her fate that much more heartbreaking. She describes the violence that Hana faces in graphic, heartbreaking detail, leaving me furious and horrified at the depths of cruelty that humans are capable of. However, Bracht also emphasizes Hana's strength and resilience—Hana and Emi's love for each other is truly something to behold.
White Chrysanthemum is so compelling in part because of its rich historical details. Hana's ordeals allude to the atrocities of war, and the historical exploitation of vulnerable groups during times of crisis. An enormous amount of research has obviously gone into writing this book, and I WANT TO HUG THE AUTHOR FOR THAT. Books like these are why I love historical fiction—they give voice to the stories that need to be told.
I am a hanyeo. Like my mother, and my mother before her, like my sister will be and one day, her daughters, too—I was never anything but a woman of the sea. Neither you nor any man can make me less than that.
I adored the book's depiction of the haenyeo—the independent women divers of Jeju Island. Historically, in Jeju Island, the women sea-dove as their main source of income and food, while the men fulfilled traditionally "domestic" roles. (This granted them a measure of power and influence that was virtually unheard of in basically the rest of Korea, which is super cool!)
Above all, however, this is a book about recovery, about having the strength to go on despite having everything taken away from you. Hana and Emi's tales end on a heartwarming note—so don't worry, this book won't leave you feeling completely emotionally drained.
If you ever decide to read it, brace your heart—and make sure to have a box of tissues handy.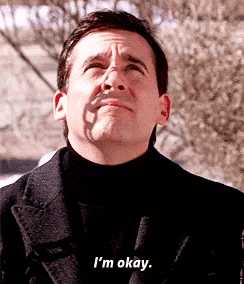 A huge thank-you to Penguin Group Putnam for providing me with an advanced reader's copy via NetGalley. All opinions are mine and were not influenced by this in any way.

Publication Date: January 30, 2018
Genre: Adult Historical Fiction

Do YOU cry easily when you read books? Are you a fan of historical fiction? What's the last novel that left you in tears?
lots of love,