Synopsis
In prose as magical and intricate as the tale it tells, Timothée de Fombelle delivers an unforgettable story of a first love that defines a lifetime.

Joshua Pearl comes from a world that we no longer believe in — a world of fairy tale. He knows that his great love waits for him there, but he is stuck in an unfamiliar time and place — an old-world marshmallow shop in Paris on the eve of World War II. As his memories begin to fade, Joshua seeks out strange objects: tiny fragments of tales that have already been told, trinkets that might possibly help him prove his own story before his love is lost forever. Sarah Ardizzone and Sam Gordon translate the original French into a work both luminous and layered, enabling Timothée de Fombelle's modern fairy tale to thrum with magic. Brimming with romance and history, mystery and adventure, this ode to the power of memory, storytelling, and love will ensnare any reader's imagination and every reader's heart.
Rating: 2.5 marshmallow-y stars
Who could have guessed that she used to be a fairy?
I adore fairy tales, and this is basically the fairy tale OF ALL FAIRY TALES. It has practically three different plots mish-mashed into one very dense storyline. Though undeniably a creative twist, this makes the book more than a little difficult to follow (particularly for someone as daft as me).
Basically: there was a prince and a fairy, both madly in love. There was magic. There was a wicked king, a 14-year-old narrator, a war with green cloaked archer assassins, and a marshmallow shop. (The marshmallows sounded delicious, by the way.) THERE WERE SO MANY DIFFERENT THINGS AND I AM ALL THE CONFUSION.
Perhaps some of this confusion can be attributed to the nuances lost in translation, considering The Book of Pearl was originally written in French (and from my understanding, quite popular in its native country). Regardless, the seemingly abrupt shifts from first to third person POV threw me off. One minute I'm reading from the perspective of an angsty 14-year old narrator, then he's suddenly an adult, and then suddenly I'm watching fairy tale characters flouncing about in Paris during WWII? AND THEN TWENTY PAGES TO THE END, THE LITTLE BOY NARRATOR POPS UP AGAIN. I'm sorry, but my brain simply. Cannot. Compute.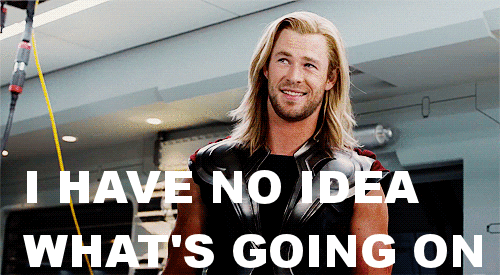 With so many different stories tangled into one, you'd think the pacing would be fast-paced, maybe even confusingly so. Quite the opposite, actually: the book moved slowly for me. Veryyy veryyyy slowlyyyy. I can't put it any other way—I was bored. Which is never a good thing when you're reading fairy tales, because hello, fairy tales are an absolute delight. This is most likely a matter of personal taste; the plot had that languid, cat-stretching-in-the-sun feel that inches by like molasses. Some readers like that. I didn't.
To be sure, I acknowledge the author's incredible literary talent—the writing style is truly very lush and whimsical, perfect for the magical fairy-tale setting. (Or settings, considering that the storylines seemed to shift 1000 times.) I can imagine being forced to painstakingly dissect this, sentence by sentence, inside an AP Language class; it's chock-full of the figurative language and complex syntactical patterns and everything else that would make my high school English teacher cry tears of joy.
But stories change us. And there are some encounters that flip us onto our back like tortoises, forcing us to wake up and listen.
Despite that beautiful writing, I never quite connected with the characters as much as I'd hoped. Like many of you, I'm the type of reader that prefers to fall COMPLETELY in love with the story. I like books that make me feel. I like having my heart torn to shreds. I like to be destroyed. (But in a fun way, of course.) Unfortunately, with these characters—Olia, Ian, Joshua Pearl, the 14-year-old narrator whose name I can't ever seem to remember—I just couldn't. I definitely felt that fairy-tale vibe of WATCHING the characters interact on the page, but never really empathizing with them. (I'm serious. If the protagonist had suddenly choked on an acorn and died, I wouldn't even have BLINKED.)
Don't get me wrong: there was something refreshing in the black-and-white morality of all the characters. Happy couple GOOD, wicked king BAD. There was something refreshing about observing such a wholesome, idealistic love that stretched out across decades.
Ultimately, though, I'm sorry to conclude that this just wasn't my type of book.
I received an advanced reader's copy in exchange for an honest review. Thank you to Candlewick Press, as well as to the translators of this edition, Sarah Ardizzone and Sam Gordon. All quotes are subject to change in the final publication. 
Publication Date: February 6, 2018
Genre: Teens & YA
What about you—do you love fairy-tales? Do you prefer fast-paced or slower plots? Do you get easily confused in books? Do you think translation takes away some of the original meaning?