So I was basically SUPER excited when I was tagged for this because there's nothing more I love in this world other than boba, sleep, and QUOTES! As a self-professed person with no life, I like to scroll through Goodreads reading people's quotes. (Which is mildly stalker-ish, because I feel like choice of quotes really says a lot about a person?)
Anyhow, a huuuge thank-you to the lovely Danielle @ Life of a Literary Nerd for the wonderful nomination! She is basically the best, and you should all immediately shower her blog with love and cookies because she totally deserves it! ❤
Also, here's a quick life update that absolutely no one asked for but I'm going to give anyway:
I am functioning on three hours of sleep on average because DEADLINES and SCHOOL
No, I do not know how I'm still alive
someone help
:))))))))
(This is me, laughing through the pain)
SO AS YOU CAN SEE EVERYTHING'S GOING GREAT. Absolutely lovely. :'))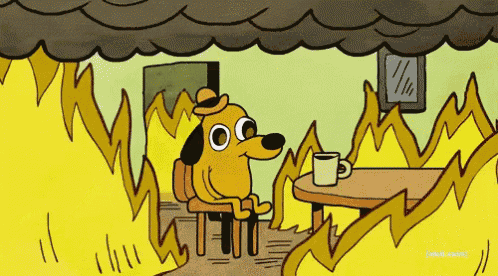 The Rules
Thank the person who nominated you
Post a quote for 3 consecutive days (1 quote each day)
Nominate 3 new bloggers each day
---
Quote of the Day
So I recently reread And I Darken (and rewrote my review for it xD), and I never realized just how ingenious these lines were. Just to establish some context, the And I Darken series revolves around how the protagonist, an ugly princess (yes you read that right, an UGLY princess **cue shocked gasps**) refuses to have her willpower broken by restrictive societal norms!!
This quote is a clever twist on the typical "let her be beautiful and sweet and have a great bod and uh all that crap" blessing that fairy-tale godmothers bestow upon their princess charges. Because obviously, Prince Lada refuses to conform to our gendered expectations.
(Also, isn't the font of the quote so incredibly satisfying for no particular reason? It's just so bubbly and tall and okay I'll stop)
---
My Wonderful Nominees
I hereby tag:
What do you think about today's quote? Have you read the series yet? Also, do you have any tips for actually getting sleep because oh my lord, I NEED MORE OF THAT :'