This is an accurate representation of the book: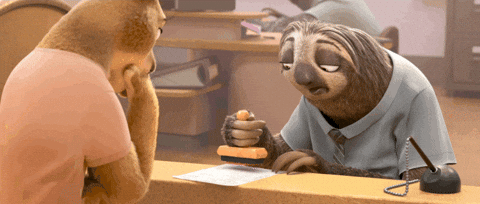 Synopsis
The Netherlands, Spring 1943. When her glittering career as a ballerina is cut short by a dancing injury, Elise Van Thooft-Noman, rebellious daughter of a powerful Dutch Nazi, flees to an isolated island off the coast of Holland. Here she meets Pieter Goedhart, reluctant village schoolmaster and Resistance fighter. A dangerous affair is kindled between them. Meanwhile Elise's Nazi family and the terrifying brutality of war are closing in, threatening to destroy all she holds dear…

New York, September 2008. Uncomfortably overweight, single and scraping thirty, Jenni Malarkey is summoned to a mysterious party to celebrate her estranged grandmother's glamorous life. Her journey through Elise's secret history will force her to confront a legacy of guilt and shame…

Past and present intersect, as unlikely hearts connect to seek love and redemption, in this haunting time-shift novel set in wartime Holland and contemporary New York.
Rating: 2.5 stars.
Alternating between two timelines, The Nazi's Daughter weaves a story of loss and heartbreak, trials and eventual triumph. At the heart of it all, however, lies two women: Elise, and her granddaughter, Jenni.
In all this world there is no such thing as Christian or Bolshevik or Communist or Nazi or Jew. There are no Eternal Jews. Not really. Not at the heart of things. Not when the dyke is broken. There are just people.
The author's writing is packed with just the right amount of rich, lyrical detail. You could taste the salt and smoke in the air, you could feel Jenni's desperation to uncover the answers, you could empathize with Elise and Peter's conflicted emotions.
For part of the story, the author takes us back to the 20th century—1943, to be exact—during the chaos of the Second World War. Elise grows up consumed by the shadow of her Nazi father, and by either circumstance or a stroke of fate, she happens to meet Pieter: a passionate member of the resistance who, like many others during the war, hides the persecuted Jews. Elise initially came off as a bit too headstrong—obnoxious, even—but I loved how she eventually developed into a strong, compassionate woman capable of doing anything she set her mind to.
Everything about this historical timeline captured my attention. I didn't come here looking for action, and I didn't get much– in fact, "history" itself wasn't such a critical part of the story. The history– the setting, the atmosphere- merely served to highlight the budding relationships between the main characters.
This would have been all fine and dandy except for the teeny tiny fact that this book bored me out of my wits. LITERALLY. I felt like this throughout the entirety of the story:
The book moved incredibly SLOWLY. Verrryyy verrryy slowwwlllyyyy. (I hope you liked my accentuation.)
I was simply bored… and considering that I primarily rate books based on entertainment value, there's really nothing that could redeem that. As a devoted fan of historical fiction, I can personally attest that most of the novels within that genre aren't exactly renowned for their hair-raising, fast-paced action sequences, but BOY did this book test. my. patience.
I was tempted to DNF this multiple times and only plowed on like the noble book warrior I am because I was determined not to fall behind my Goodreads challenge. (Alas, I am at the moment eight books behind… *cries*)
Overall, I would recommend this book if you don't mind slow-moving historical plots. It has a super heartwarming message—it just takes a lonnnngggg while to get there.
I received this book through NetGalley in exchange for an honest review.

lots of love,