I feel so recognized right now and it's the best thing ever.
I think I'm going to print this badge out and frame it in my room so that I can look at it whenever I need to feel validated again. Which is basically all the time, let's be honest, because I'm a very #desperate and #insecure lil marshmallow.
(Also please note that I am using these hashtags ironically because I think they are the worst things EVER, but at the same time I find them so so funny. #ilikewritinglonghashtagslikethis #couldyouevenreadthat)
ANYWAYS, massive thanks are in order to the lovely Queen Delphine *, who very generously tagged me, a mere peasant! Her posts are always a delight to read and she's SO SASSY and SO SO WONDERFUL. I love it. I love her posts. I love her. I love you. I AM FILLED WITH LOVE FOR ALL THINGS.**
*WOW that rhymed! Coincidence? I think not!
**except for American cheese, I hate American cheese. And also the Percy Jackson movie. I hate that too.
The Rules:
Thank your beautiful and benevolent nominator who needs to stop complimenting herself
Offer up your entire life story in no less than 50k words
Just kidding, you only have to tell us about how your blog got started (the life story part is optional but highly recommended)
Offer 2 recommendations for your fellow bloggers
Recognize 10 more wonderful bloggers
Let your nominees know you've recognized them
How it all got started
I shall regress back to good, old-fashioned bullet points because BULLET POINTS ARE COOL.
It's not really anything that special or inspirational, unfortunately? I wanted something to do with my life, so I made a blog?? Why am I talking in questions? And yeah, it basically changed my life.* 💕
I really loved talking about books with friends, but I wanted more people to talk books with
Soooo I started a blog but I HAD NO IDEA how anything worked
like I literally did not know that the Reader featured existed until two months ago
don't ever look at my earlier posts because they're so cringe
I want to delete everything written by fetus me
Seriously, I probably will
I MET SO MANY WONDERFUL PEOPLE
I love you guys
(I've never seen a bulleted emoji before, but there's a first time for everything I guess)
*OH MY GOD this is so cheesy I'm sorry. but blogging did change my life!! because now I'm EVEN MORE STRESSED. ON TOP OF SCHOOLWORK I HAVE TO THINK ABOUT THIS, TOO. So… THANKS, blog.*
**jk I love all you guys & I love my blog
Sage words of advice that everyone should take to heart
1. Interact, comment, like, share, EXPLORE!
There's so many wonderful people in the bookish community (and the blogging community in general), so if you hole up in your little blogging cave, you'll be missing out! We're all just bundles of joy!!! Right? RIGHT?? * 🙂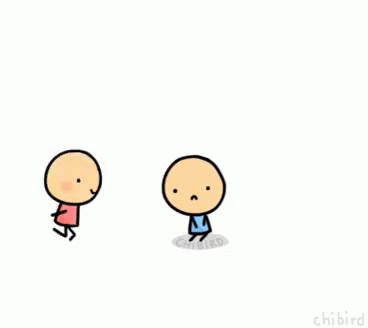 On that same note, it's best if you try to focus more on the people rather than JUST the numbers. Of course, it's great to be ambitious. It's great to put passion and effort into growing your blog.
(I, for one, always experience a surge of much-needed-but-not-really-deserved validation whenever I see that beautiful orange bubble pop up in the corner of my screen.)
At the same time, however, you shouldn't let the cold, hard statistics consume your blogging life! Just have as much fun as you can, because BOY can blogging be stressful.
*just kidding, us bookworms can be terrifying and emotionally unstable creatures, and that's a fact
---
2. Magically disappear from the Blog-o-sphere when you need to.
It's so important to remember to blog for yourself, too! You shouldn't feel obligated to post regularly if you feel like Real Life (aka working, or adulting, or student-ing, or myriad other stressful activities that involve expending vast amounts of energy) becomes too overwhelming.
I used to be the kind of person that took many, many, MANY random, unplanned hiatuses. I would occasionally drop off the face of the earth for a month or two and then slide dramatically back onto social media like "YOOO WHAT DID I MISS!!"
Now, however, this tip is as much for me as it is for the benefit of all of you. My heart oozes with guilt whenever I'm not active on social media for more than a day.
(It's probably ideal to notify your fellow bloggers before you fall off the face of the Blogosphere!! That way, they know you're just taking a break and not lying unconscious in a ditch somewhere in Tralalalalalaland.)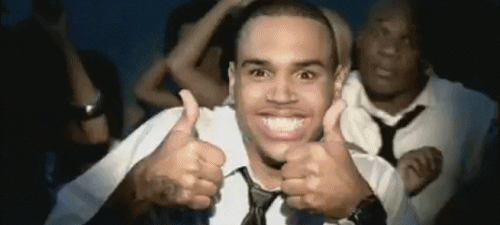 Wonderful Bloggers That Deserve All The Praise (and who I think didn't receive this award yet?? hopefully??)
Of course, don't feel any pressure to do this if you don't want to. And even if I haven't specifically tagged you, I think you're all WONDERFUL and deserve to be recognized, so consider yourself tagged! ❤

what about you?? how did YOUR blog get started?? do you love feeling validated?? have you ever "accidentally" taken an unplanned hiatus??
cheers,